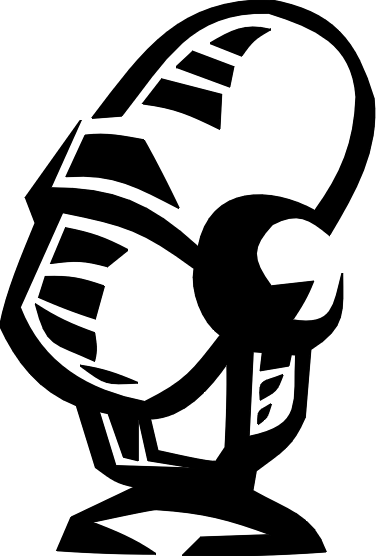 Critics on the left are constantly complaining that right-leaning radio talkers are getting their daily programming straight from the talking points of the Republican Party. This is one of the main reasons why they're so eager to implement the 'Fairness Doctrine' and either silence talk radio or force an artificial balance on broadcast content so that their message gets equal time. Their argument is that every word that Rush Limbaugh or Bill O'Reilly utters is essentially a free political commercial for the GOP, their policies and their candidates.
How much more troubled they must be by this week's developments in talk radio, as the President extended invitations to the top talk radio personalities to come to the White House for a personal conference in the Oval Office to get the administration's views on the War on Terror, Iraq and related issues, direct from the horse's mouth. This can't look like anything but loyal media drones coming in to receive their orders from the queen bee.
Ten of the top talk radio hosts came to the White House Wednesday morning to meet with President Bush for an hour, during which time they had the opportunity to ask any questions they liked on the stated topic, and get his best answers. The only catch was that no recording and no direct quotes would be allowed, but they could paraphrase and describe and give their interpretations of the President's comments freely.
Only a little bit of what went on in the meeting has been revealed thus far, because most of the hosts involved were off the air today so they could attend the meeting. Only a couple of west coast based hosts had shows late enough to discuss it, but it should drive discussion on talk radio tomorrow. From what I've been able to piece together the participants included Michael Medved, Mark Levin, Laura Ingraham, Neal Boortz, Lars Larson, Bill Bennett and Dennis Prager (the ones with links have either audio or articles about the meeting). These weren't necessarily Bush's most loyal allies in the media. Boortz and Larson have both been loudly critical of both administration policies and performance. The one thing they all have in common is that they are generally convinced that the War on Terror is one we have to fight and that Islamic fundamentalism is a very real threat.
Not surprisingly, attendees commented that Bush in person was much more impressive than he is at scripted public appearances. The malapropisms and robotic speaking were replaced with energy, enthusiasm, a quick wit and a clear command of the subject matter. Mark Levin is an annoying, egotistical blowhard and his show for today didn't give much insight into the meeting, but if you listen to the audio from Lars Larson's site you get a pretty good idea what went on and what was discussed.
The focus seems to have been on countering the misdirection campaign of Congressional Democrats who are playing up problems in Pakistan and Saudi Arabia and Iran for the media, while trying to take legislative measures against the Bush foreign policy relatively quietly. Bush wants to put the focus back on fighting terrorism and solving the problems in Iraq, as well as laying out some of the positive high points of recent efforts there before releasing this fall's progress report to Congress.
The timing of this meeting seems ideal, coming two days after the surprising report in the New York Times from Brookings Institute analystis Michael O'Hanlon and Kenneth Pollack, two outspoken left-wing critics of the war, who reluctantly admit that after an extended visit to Iraq they see some light at the end of the tunnel and that progress actually seems to be happening in Iraq. A positive message on Iraq from one of the most respected think tanks on the left is a huge win for Bush, and if the media isn't going to play it up the way he wants, getting talk radio to carry the ball for him makes a lot of sense.
Meetings like this certainly raise a lot of questions. Is this kind of meeting inappropriate? Is it just a higher-level way of distributing talking points to media loyalists? Bush has meetings with allies in Congress to discuss issues. He calls in leaders in various businesses for input relevant to their industries. Are those meetings appropriate? Is this any different?
Bush is hardly the first or the only president to seek input or to seek to directly communicate his message to influential figures. Clinton even had meetings with prominent bloggers. This also isn't Bush's first meeting of this sort. A similar one was held last summer with a slightly different cast of characters and the outrage on the left-leaning blogosphere was palpable. Michael Medved is clearly concerned about the appearance of impropriety because the first thing he did on returning home was to post a defense of his attendance on his blog.
Obviously, Bush wants his side of the story of the War on Terror and in Iraq to get better exposure. Since the mainstream media seems uninterested in covering the story as he wants it told, he's decided to look for exposure for his message elsewhere. But is he just preaching to the choir here? Aren't these radio talkers already going to promote his viewpoint or something like it anyway? Might he not be better served by calling in more moderate media figures and attempting to convince them or at least give them a fair chance to ask a few questions?
We'll start to hear more reaction to this in the next couple of days. It will be interesting to see which has more impact, the conservative talkers promoting the idea of progress in Iraq, or their leftist counterparts decrying the inappropriateness of turning the radio airwaves into a presidential echo chamber.